Selling Your Home in a Seller's Market
Sorting through multiple bids can be harder than it seems. Choosing the highest offer isn't always the smart way to go.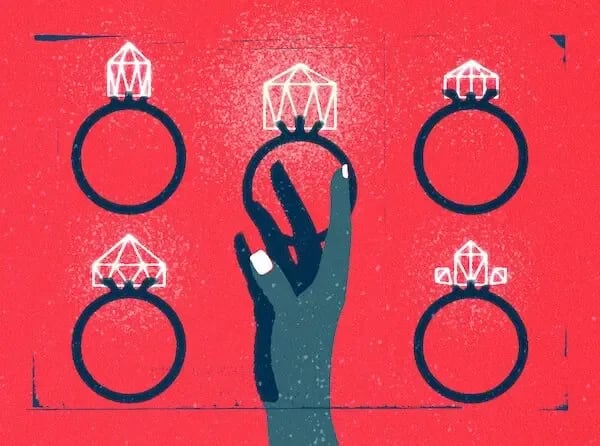 By the time they got the last offer, Quinn and Daryn Shapurji had received 54 bids on their four-bedroom, single-family house in Fishers, Ind., in just three days. Ms. Shapurji said they felt totally overwhelmed — and a bit melancholy.
"We felt bad that we had to say no to so many people because we got a lot of beautiful letters from buyers saying how much they loved our house and why they wanted to live in the area," said Ms. Shapurji, 32, a closing coordinator for a home builder. "Some buyers had already struck out on five or six homes."
Chris Dossman, the couple's real estate agent, suggested they take a cash offer that was $25,000 above their home's list price of $220,000. "It wasn't the highest offer they received, but the cash buyer waived the appraisal, so we knew that we weren't going to have an issue with the home closing from a financing perspective," said Ms. Dossman, an agent with Century 21 Scheetz based in Indianapolis.
"Fifty-four offers is by far the highest number of offers that I've ever received for a listing," added Ms. Dossman, who has been an agent for 15 years.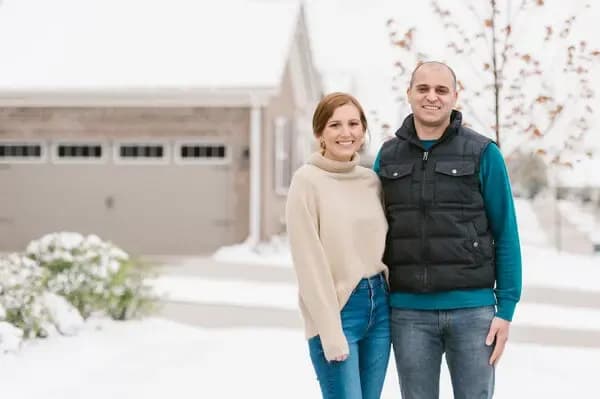 Quinn and Daryn Shapurji received 54 offers on their house in Fishers, Ind., in three days. They chose a cash offer that was $25,000 above their home's list price.
The Shapurjis, who closed their deal in mid-March, is far from alone when it comes to getting flooded with offers in today's supercharged real estate market. Nearly two-thirds (64 percent) of offers written by Redfin agents in March faced bidding wars, marking the 11th straight month where more than half of Redfin offers encountered competition,
according to the online brokerage.
Salt Lake City, Pittsburgh, and Boise, Idaho, were the most competitive markets of the 24 metropolitan areas that the company analyzed.
Despite a recent uptick in mortgage rates, an acute shortage of homes for sale nationwide has created a home-buying frenzy. "Higher mortgage rates haven't slowed down competition yet," said Daryl Fairweather, Redfin's chief economist. "In fact, the interest rate increase from 2.67 percent at the end of 2020 to 3.09 percent now is just enough to fuel more bidding wars as folks rush to buy while rates are still low," she said, referring to the rate for a 30-year fixed rate mortgage in mid-March. "It will take a bigger rate increase to really move the needle on bidding wars and cool things down."
"We're seeing an inventory crisis," said Katie Wethman, a Washington, D.C.-based real estate agent at Keller Williams Realty. Indeed, total home supply at the end of March sat at only 1.07 million units, down 28.2 percent from a year ago, according to a
report
from the National Association of Realtors. The association's data also found that homes typically sold in a record-low time of just 18 days in March, down from a 29-day average in March 2020."The market is completely lopsided right now in favor of sellers," said Seth Lejeune, a real estate agent at RE/MAX Home point in Royersford, Pa. "Some homes are selling within hours and with multiple offers."
Still, sellers face a challenge: "Getting inundated with offers can be overwhelming, and it can make it harder for sellers to choose the best offer," said Alicia Stoughton, a real estate agent and designer at Keller Williams Advisors in Cincinnati, Ohio. Why? Because "the highest offer isn't always the best offer," Ms. Stoughton said. Here are the factors sellers should consider, in addition, to purchase price, when evaluating multiple offers.
Payment Method
"Cash is king," according to Nancy Newquist-Nolan, a real estate agent at Coldwell Banker in Santa Barbara, Calif. "I often recommend sellers take a cash offer, even if it's not the highest offer.
"Choosing a cash buyer has several benefits for sellers. A cash offer means the buyer won't have to face any trouble getting approved for a mortgage; it enables the buyer to waive a potentially deal-breaking home appraisal; and cash transactions allow for shorter closing periods, Ms. Newquist-Nolan. (Cash sales can take as little as 14 days, while mortgage closings usually take 30 to 60 days.) That may explain why a cash offer quadruples a home buyer's chances of winning a bidding war, a
new Redfin report
found.
"In some cases, buyers are taking money out of their retirement plans or borrowing from family to make a cash offer," said Gary Metchnek, a real estate agent at Edina Realty in Minneapolis-St. Paul recently sold a home that received 13 offers.
Still, mortgage buyers aren't completely out of the running, said Ms. Wethman. "If you're confident in the buyer's lender and their ability to get approved for a mortgage, there's not a lot of risk-taking an offer from a buyer who's getting a loan," she said. Her advice to sellers? "Do your due diligence on the lender who is providing the funds," she recommends.
This is a step where sellers can lean on their listing agent, Ms. Newquist-Nolan said. "I call up the lender and ask how qualified the buyer is for their loan," she said. Moreover, "some lenders are notorious for dragging their feet and missing key deadlines."
(Many brokers prefer deals with buyers who work with a local lender like a regional credit union, instead of a big bank or a national website. This is because loan officers at local lenders are typically more accessible on nights and weekends, which can be important in this fast-moving market when a buyer might need a preapproval letter that lists a property's address on short notice.)
Offers from conventional loan borrowers are also more attractive than loans backed by the Federal Housing Administration and the Department of Veterans Affairs, Mr. Lejeune said. "F.H.A. and V.A. loans are pretty much dead on arrival right now because their appraisals have more restrictions and they might require the seller to make home repairs before their home can be sold," he said.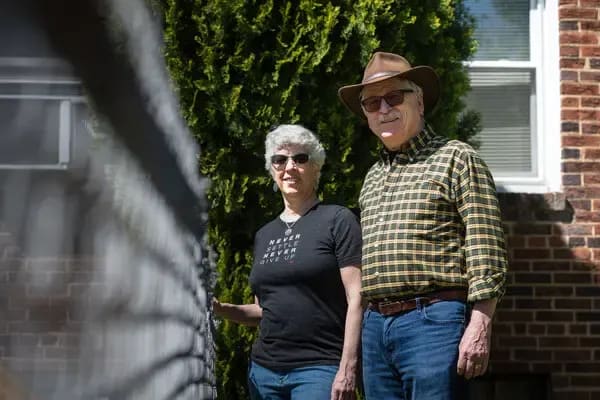 Pam and Richard O'Bryant sold their three-bedroom house in Cleveland Heights, Ohio after getting nine bids, but they faced stiff competition when shopping for a new home in Alexandria, Va.
Pam and Richard O'Bryant can attest to that. The couple, who sold their three-bedroom, single-family house in Cleveland Heights, Ohio, in March after receiving nine offers, struggled to buy a home in Northern Virginia, using a V.A. loan.
They lost bids on four homes, despite bidding about 10 percent above the asking price on each of them, before finally purchasing a three-bedroom rowhouse in Alexandria, Va., an estate sale that will need about $125,000 to $150,000 in renovations.
"I'm not sure if I'm more relieved or excited to have finally gotten a house in today's market," Ms. O'Bryant said. "We really wanted to capitalize on today's interest rates and are looking forward to creating a fabulous home.
"Ms. Stoughton said sellers who haven't yet purchased their next home should strongly consider buyers who will offer a rent-back agreement. "Most buyers in our market right now are throwing in a free rent-back," she said. "Usually sellers pay the buyer to rent back their home."
Contingencies
"Right now, sellers are in the position where they can direct buyers to have as few contingencies as possible," Ms. Newquist-Nolan, the California broker, said. That's a smart move, she said, because fewer contingencies mean fewer opportunities when a transaction might fall through.
Take home inspections for example. From September 2020 through February 2021, 13.2 percent of winning Redfin offers had waived the inspection contingency, up from 7.3 percent a year ago,
the brokerage reports.
(Such a contingency would allow buyers to pull out of a deal if an inspection uncovered unexpected repair issues.) "Most buyers are waiving home inspections right now in our area," Ms. Wethman said. "Pre-offer inspections have become the norm."
Most sellers are now open to allowing buyers to bring in a home inspector before they make an offer on a home. A pre-offer inspection that finds few problems could give a buyer the confidence to waive an inspection contingency, which subsequently might make the buyer's offer a more appealing choice for the seller.
Buyers are also finding ways to waive home appraisal contingencies, in an effort to make their bid more attractive to a seller. (Appraisal contingencies allow buyers to terminate a contract if an appraisal comes in lower than their offer price.)
"Some buyers who are putting down 20 percent are agreeing to reduce their down payment to pay the difference if there's an appraisal gap," Ms. Wethman said. For example, in a deal where a buyer is offering $300,000 for a home and has a 20 percent down payment if the house is appraised at $270,000, the buyer could drop their down payment to 10 percent, and use that 10 percent in cash to make up the appraisal shortfall.
Comparing Apples to Apples
The best approach that sellers can take when weighing offers, Mr. Lejeune said, is to compare them side-by-side.
His strategy: "I present offers to my clients in an Excel spreadsheet that specifics the offer price, loan amount, type of loan, contingencies, and other important metrics," he said. "It's basically a cheat sheet for sellers."
Ms. Dossman is also a fan of presenting offers in a spreadsheet. As she puts it, "You want to have all the information in front of you when you're making a decision."
Many buyers attach personal letters with their offers to try to sway the sellers in their favor. But some real estate agents don't even show sellers these letters when they present offers to avoid the possibility of unlawful bias against a buyer. But Ms. Dossman said she will share letters after vetting them to make sure there isn't any information that could raise the potential for fair housing violations.
A version of this article appears in print on
April 25, 2021
, Section RE, Page 7 of the New York edition with the headline: Selling Your Home in a Sellers' Market